How We Got Our New Look
The whole thing started with a very generous gift from a wonderful woman in Santa Barbara who became enamored with the old 1879 building on her trip to Lemon Cove. We then reached out to the local community and amazingly raised almost $34,000.00 dollars in just a few short weeks.
The painting prep began in April 2017 with scraping and sanding.

Then the upper porch railing and flooring came off due to dry rot.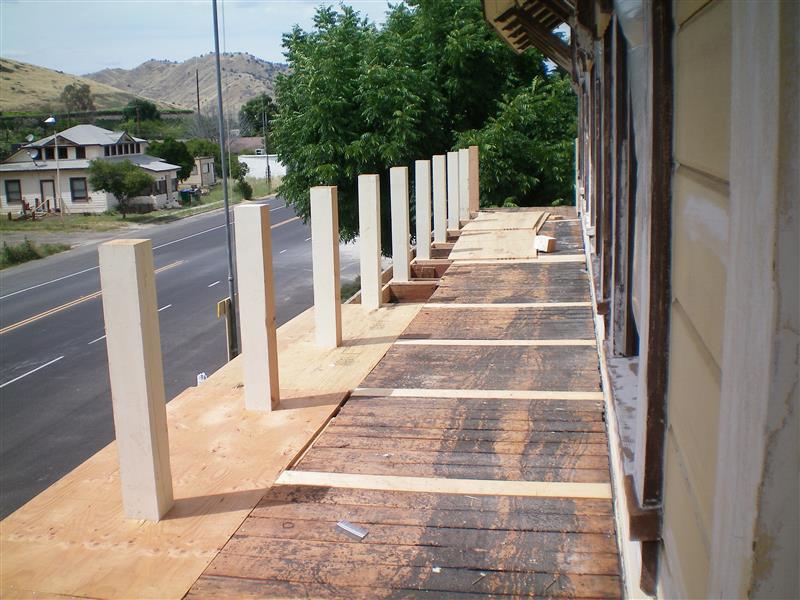 The project kept growing as old wood and window trim and building trim needed to be replaced.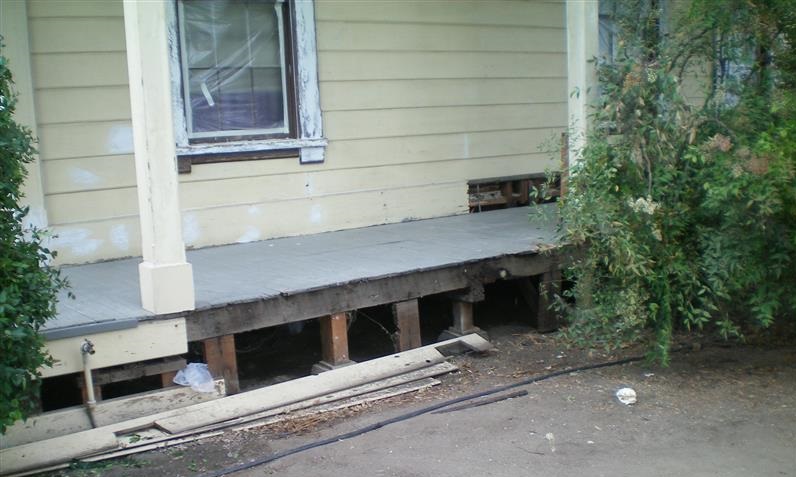 Then in May it was time for the primer coats and the replacement of the upper balcony flooring and anchor railing.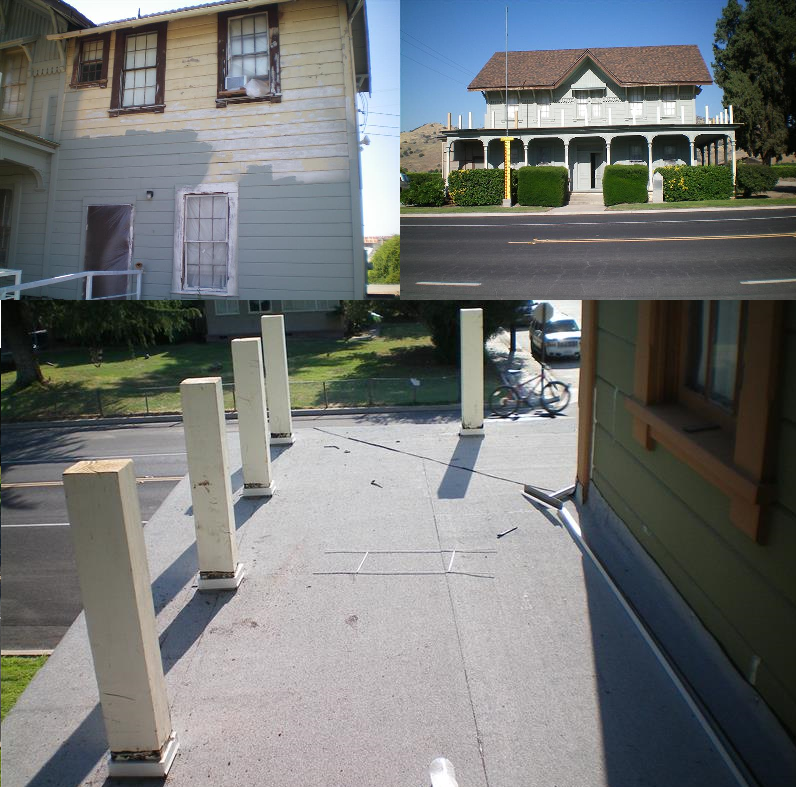 In June and July came the final paint colors and the opening of the northside sleeping porch, which eventually got new screening. The upper balcony was resealed and the rest of the upper railing was completed.

The final trim color was applied and now the old clubhouse is a real standout in this small community of Lemon Cove.